Enhancing Bidding Success with Professional Tender Services
Enhancing Bidding Success with Professional Tender Services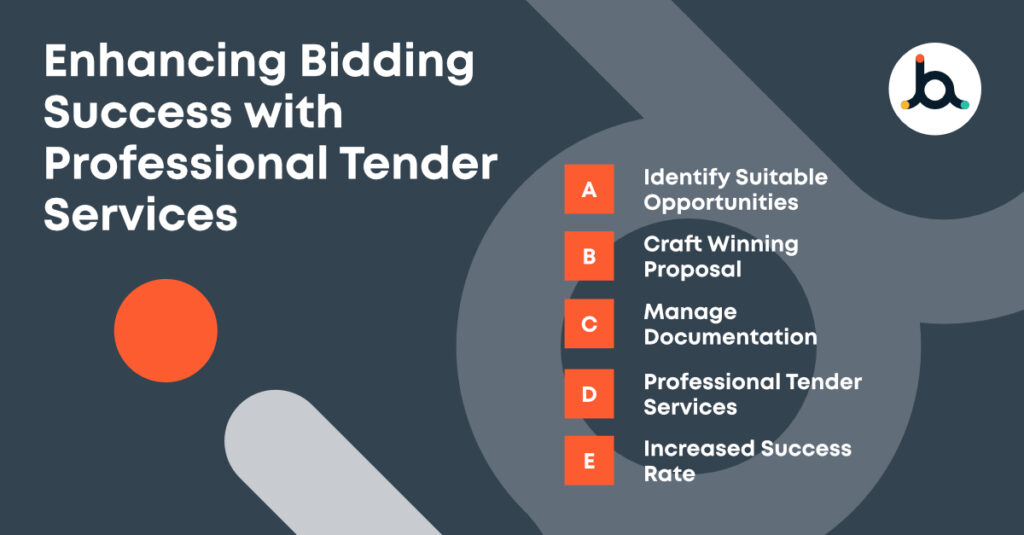 In today's fiercely competitive business arena, securing lucrative contracts through tenders has never been more critical for your company's growth and sustainability. Winning tenders can open doors to new opportunities, expand your client base, and increase revenue. However, bidding for contracts can be complex and demanding, requiring specialised knowledge and expertise. This is where professional tender services come into play.
🌟Understanding the Tendering Landscape🌟
Before we delve into the benefits of utilising professional tender services, it's crucial to understand the intricacies of the tendering landscape. Tenders are formal proposals that businesses or individuals submit to compete for specific projects, contracts, or government opportunities. These opportunities span various sectors, from construction and IT to healthcare and education.
🥏The Challenges of Navigating the Tender Process
Winning tenders is a complex task. The tender process involves a series of stages, each with its own set of challenges:
➡️ A. Identifying Suitable Opportunities:
To succeed with tenders, you must identify the right opportunities that align with your business's capabilities and objectives. This process entails thorough market research and staying updated on upcoming tenders in your niche.
➡️ B. Crafting Winning Proposals:
Creating a compelling tender proposal is an art. It involves meticulous attention to detail, clear communication of your value proposition, and adherence to strict submission guidelines. A well-structured proposal can significantly enhance your chances of success.
➡️ C. Managing Documentation:
Tenders often require extensive documentation, such as financial statements, qualifications, and references. Keeping track of these documents, ensuring they are up-to-date, and submitting them correctly can be overwhelming.
➡️D. The Role of Professional Tender Services:
Now, let's explore how professional tender services can be a game-changer in your quest to secure valuable contracts.
✅ Expertise and Experience:
Professional tender services bring a wealth of expertise and experience to the table. They deeply understand the tendering process and can guide you through every step. Their industry-specific knowledge can help you identify lucrative opportunities you might have missed otherwise.
✅ Tailored Strategy:
One-size-fits-all approaches rarely work in tendering. Professional tender services tailor their strategies to your unique business needs. They assess your strengths, weaknesses, and objectives to create winning proposals that set you apart.
✅ Time and Resource Savings:
Managing tenders demands a significant investment of time and resources. Outsourcing this task to experts frees your team to focus on core business activities. You can trust professional tender services to efficiently handle the paperwork, documentation, and submission processes.
➡️ E. Increased Success Rate:
Ultimately, professional tender services aim to boost your success rate. Their track record of winning contracts speaks for itself. By leveraging their expertise, you increase your chances of winning tenders and expanding your business.
➡️ Conclusion:
In a competitive business landscape, seizing tender opportunities can be a game-changer for your organisation. Professional tender services offer a strategic advantage, combining industry knowledge, tailored approaches, and time-saving solutions. By partnering with experts in the field, you position your business for success in tenders. Don't miss out on valuable contracts – invest in professional tender services to elevate your bidding success.
Remember, success in tendering is about more than just submitting a proposal; it's about submitting the best bid. Professional tender services can help you achieve precisely that.