Bid Prep
Get ahead of the competition with professional bid preparation services! Master bid and tender preparation with our expert help.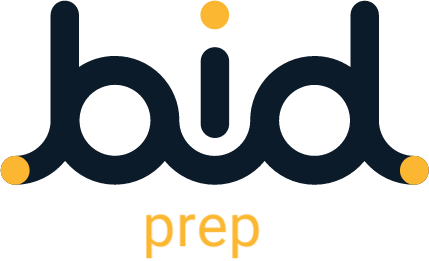 Prepare Your Business For Competitive Tenders
We help you define your proposition to show real buyer value. Identify and target prospective customers and create compelling, supporting tender content highlighting your capability, experience, and expertise.
Tender Content and Graphic Creation
Opportunity Targeting
Qualification Process Design
Bid Process Design
Library Development
Template Design
Content Writing & Editing
Graphics & Branding
Features, Benefits & Discriminators
Service Themes & Statements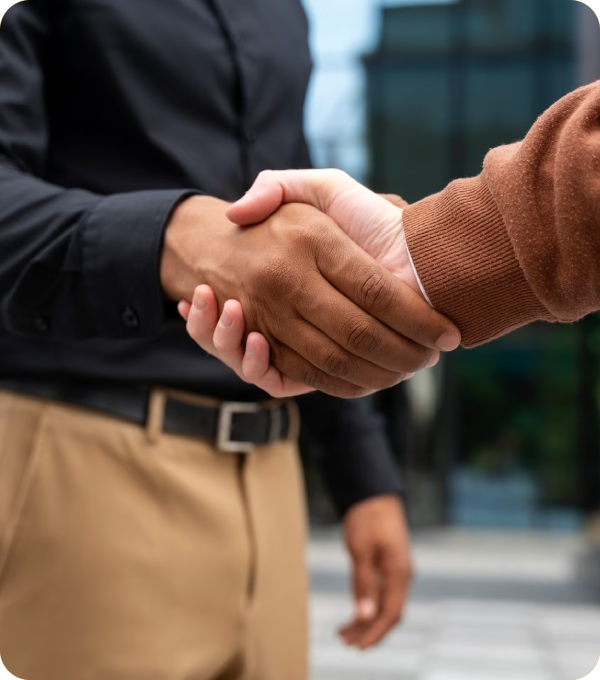 1.2b
Largest Winning Tender
Key skills we can
bring to you
Our Bid prep specialists are well-versed in identifying and targeting prospective customers and creating compelling, supporting tender content highlighting your capability, experience, and expertise. Here's what our bid prep specialists bring to the table.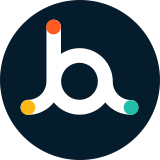 What our clients have to say
"Bid Specialists played a crucial role in our successful bid for a government-funded contract. Their comprehensive expertise in bid planning, bid management, win strategy, commercial strategy, writing and editing, and graphic design helped us stand out from the competition and secure the contract. We were impressed by their attention to detail and exceptional communication skills throughout the process. We highly recommend Bid Specialists to anyone seeking to win competitive tenders."
Conor MacGowan
What our clients have to say
"Always enjoy working on a Tender with Davey. Not only does he do a great job on the tender document but he also does a great job in really getting you to refocus on your business goals and message. Highly recommend."
Tara Beattie
What our clients have to say
"First and foremost, I must commend the team at Bid Specialists for their outstanding service and commitment to excellence. They worked collaboratively with us on a significant tender, and their expertise was instrumental in securing the contract. Their professionalism and attention to detail were truly exceptional, and they were always available to answer any questions or concerns that arose throughout the bidding process. They demonstrated a deep understanding of your business objectives and translated them into a winning strategy, highlighting our company's strengths and unique value proposition. Furthermore, the team at Bid Specialists were incredibly efficient and delivered the finished proposal on time without compromising quality. They went above and beyond to ensure that the submission met all the requirements and adhered to the strict guidelines set out by the tendering authority. In short, I highly recommend Bid Specialists to anyone seeking a reliable, responsive, and results-driven bid specialist company. Working with them was an absolute pleasure, and I have no hesitation in giving them my highest recommendation."
Shaun McGinley
What our clients have to say
"Bid Specialists and Davey Owens are an extremely professional, diligent and intelligent Company. On many occasions, Bid Specialists were instrumental in our company's success in being awarded contracts we tendered for. I would have had no hesitation in recommending Bid Specialists and Davey as an excellent partner for your tender requirements."
Alan Hyde
What our clients have to say
"Bid Specialists are genuine Bid and Proposal Management experts with strategic business acumen. Their straightforward, insightful guidance and rational thought give an invaluable perspective on all areas of proposal management, backed up by a wide range of real-world experience from procurement and proposal mindsets. They add significant value to every situation in which they are involved. Thank you to Davey and the team for the business we have journeyed and won together."
Marcus White
What our clients have to say
"Absolutely amazing service. The attention to detail was 100%. Davey was a pleasure to work with and had the patience of a Saint. We engaged a Bid Specialist to assist with an important tender in which we were bidding against larger operations than ourselves. We were successful, and it was commented that they hadn't seen a document so informative and well presented. Highly recommended 👌"
Fiona Lawlor
What our clients have to say
"As part of our group operations, we have developed an extremely successful working partnership with Bid Specialists. Their commitment and dedication is boundless. We recognise and appreciate their attention to detail and creative approach whilst ensuring that submissions are of the highest quality and standards and are continuously delivered within the critical timescales. We look forward to working together with Bid Specialists on further submissions and would have no hesitation in recommending Bid Specialists to any future client."
Geraldine Bradley
What our clients have to say
"Rezoomo has worked with several tender specialists, and we have found Bid Specialists to be the best by far. Extraordinarily knowledgeable, and the quality of the tenders is exceptional. Thanks Davey"
Cathal Doorley
What our clients have to say
"We enlisted the help of Davey with a recent Government tender of considerable value and associated prestige for our company.
After an initial briefing, it was evident that the services we had to offer, our integrity as a business and our dedication to quality would be showcased in a serious and uncompromisingly professional manner in Davey's hands.
Although his first tender proposal for our industry, his insight into our operations and company objectives was utterly commendable.
Such was his attention to detail. It's as if he swallowed the RFT document whole and then produced 100% recall and sound guidance on any related question we posed.
Lastly, but by no means least, Davey is a refreshingly no-nonsense guy to deal with and gave us his dedicated time throughout the process."
Todd Kelly
What our clients have to say
"As part of our campaign to win large-scale government contracts, we've engaged Bid Specialists on RFIs, RFPs, full-blown ITTs, and supporting documentation. The Bid Specialists team has supported us with multiple business-critical framework bids, helping to elevate our responses to nigh-on perfect quality scores. To date, our partnership maintains a 100% win record. Thanks very much, Davey Owens and his team."
Tommy Carroll
What our clients have to say
"I Used Bid Specialists recently.
I run a very small operation, so the advice and general help I got from Davey was invaluable. Against the much bigger competition, my bid was successful.
Probably the best money I've spent in Business…"
Dara Melinn
What our clients have to say
"I can't recommend the bid specialists team any higher. I've worked with them for years and will continue working with the team."
Mark O'Connor
Due to client confidentiality, we cannot present in-depth customer proposals and bids. However, we provide excerpts of illustrative pages to underscore our proficiency and the calibre of our work. Our responses are customised to align with your specific opportunities, business, and brand identity.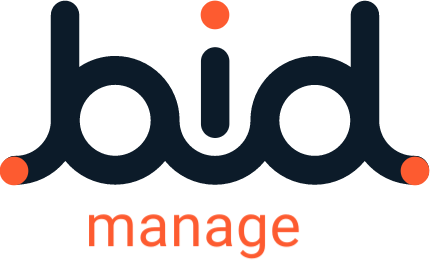 Produce Best-In-Class Winning Tenders
Create tender responses that are compliant, compelling, persuasive and articulate value so that buyers will consistently want to buy from you. We help you outscore the competition to win, retain, and grow your most important contracts.
8-Step Tender Development
Kick-Off
Win Strategy
Storyboarding & Bid Writing
Solution Design
Commercial Strategy
Reviews & Approvals
Production & Delivery
Learning Review
Post Submission Activity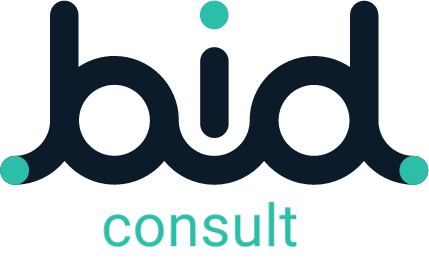 Appraise Your Tender Efficiency & Effectiveness
Reviewing—against best practice and experience—your win rates, processes, submissions, tender team, production environment, systems, and technologies. We report on areas that are preventing sales and growth.
Tender Evaluation
Appraisal
Best Practice review
Reporting
Bid Process
Bid Quality
Bid Efficiency
Bid Effectiveness
Frequently asked questions
This FAQ section answers common questions about Tendering in Ireland and Bid Specialists' services.
What is Tendering?
Tendering is submitting a proposal to compete for a contract or project. It involves preparing and submitting a bid in response to a request for proposals (RFP), an invitation to tender (ITT), or other similar procurement documents.
What is Bid Prep Service?
Bid Prep Service by Bid Specialists helps businesses prepare for competitive tenders by defining their proposition, identifying prospective customers, and creating compelling, supporting tender content highlighting their capabilities, experience, and expertise.
How can Opportunity Targeting help my business?
Opportunity Targeting can help your business by collaborating with you to develop a comprehensive profile of your ideal buyers and identify market opportunities that align with your business goals. This capability enables you to focus on prospects and channels that offer the most significant potential returns on investment.
What is Value Proposition, and how can Bid Specialists help me?
Value Proposition is a statement that describes why a customer should choose your product or service over your competitors. Bid Specialists can help you identify your unique selling points and value proposition, helping you to build an irresistible offer that speaks directly to the needs and desires of your target audience.
How can Qualification Process Design benefit my business?
Qualification Process Design can help your business by assisting you in designing and implementing a qualification process aligned to best practices that enables you to effectively assess potential opportunities and prioritize your resources accordingly, ensuring that you pursue only those most likely to succeed.
What is Bid Process Design, and how can it help my business?
Bid Process Design is developing a tailored bid process that aligns with your business goals and enables you to compete effectively for high-value contracts in your target market. It can help your business by providing a systematic approach to tendering that maximises your chances of success.
What is Content Library, and how can it help me with my bids?
Content Library is a comprehensive tender library with sales success stories such as project descriptions, case studies, capability statements, awards, memberships, relevant qualifications, resumes, and more. It can help you with your bids by giving you a wealth of compelling content to draw from for your submissions.
How can Template Design benefit my business in tendering?
Template Design can help your business by designing custom templates that align with your brand and enable you to effectively showcase your capabilities and value proposition in your tender submissions, making it easier for evaluators to assess your bid.
What is Content Writing & Editing, and how can it help me win more business?
Content Writing & Editing creates compelling, visually-driven sales content that effectively communicates your value proposition and competitive differentiators, helping you stand out in a crowded field of bidders. It can help you win more business by making your bid more persuasive and engaging to the evaluator.
What are Graphics & Branding, and how can they benefit my business in tendering?
Graphics & Branding is the creation of custom graphics and branding elements that align with your visual identity and help you to effectively convey your brand message and value proposition to potential buyers. It can benefit your business in tendering by enhancing the visual appeal of your bid and improving its chances of success.